Hi all,
I'm just giving 8base a spin and have followed plenty of Sebastians tutorials which have been super helpful. I'm currently having issues with setting up websockets atm. In console I am receiving the following message: WebSocket connection to 'wss://ws.8base.com/' failed:
The Message in the Network is also blank. I am using gatsby & apollo client to set this up. This is how my apollo config is set up: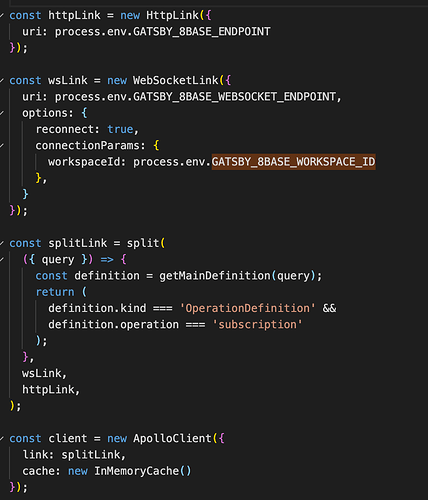 The environment variables are being pulled in correctly (I also tried adding them in as a string just to be sure.) Have I missed something? I am currently testing it on the free plan so I wasn't sure if maybe this could be to do with it.
If anyone could point me in the right direction that would be great.
Thanks,
Matt