What's your idea?
If Table A has a field of linked record's from Table B, but the first field in Table B a field of linked records from Table C, it would be incredibly helpful if the titles of the records from Table B that are linked in Table A would display the name of the records in Table C.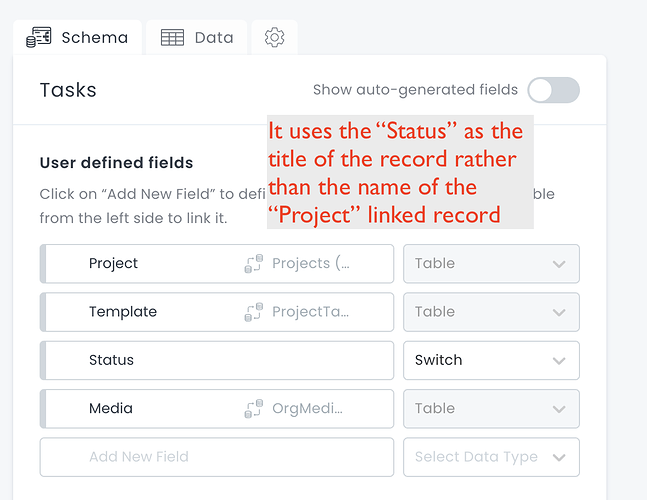 What problem might it solve?
This would be especially helpful with join tables that are intended to inherit their name from another record such as a template. Right now when trying to link records to a table that basically has a couple linked records fields and something like a status or a sorting index, it will show that status or index as the title of the record rather than the name or even index of the linked field that's in the first spot.
Have you seen it somewhere else?
no
Any ideas on how you think it could/should work?
To reduce confusion, the title of the record could be "Linked Record Title > Parent Table Name"