Issue Description: What's happening?
8base-cli not working with the message:
Package8base-clicould not be found
Reproduce the Issue: What steps can someone take to replicate the problem?
Run sudo npm install -g 8base-cli
Run 8base commando
See error
Expected Behavior: What did you expect to happen?
Run the cli normally
Actual Behavior: What actually happened?
Terminal output:
Package8base-clicould not be found
More details or screenshot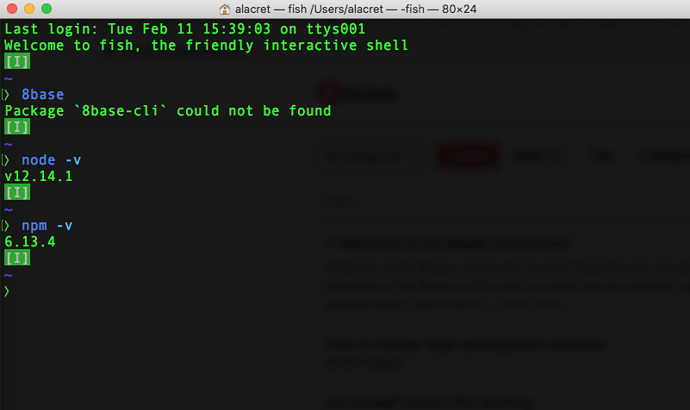 ⟩ node -v
v12.14.1
⟩ npm -v
6.13.4