Issue Description: What's happening?
Can't delete Users
Reproduce the Issue: What steps can someone take to replicate the problem?
In my Workspace -> Users
Select Users
Dropdown option of DELETE
Multiple errors are happening
Expected Behavior: What did you expect to happen?
Delete selected users and their data or records related to then as createdBy
Actual Behavior: What actually happened?
Sometimes I get the error:
Record for current filter not Found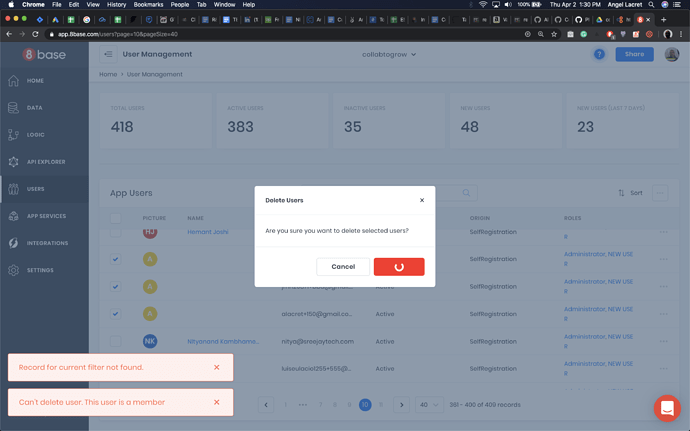 This uses is a member: